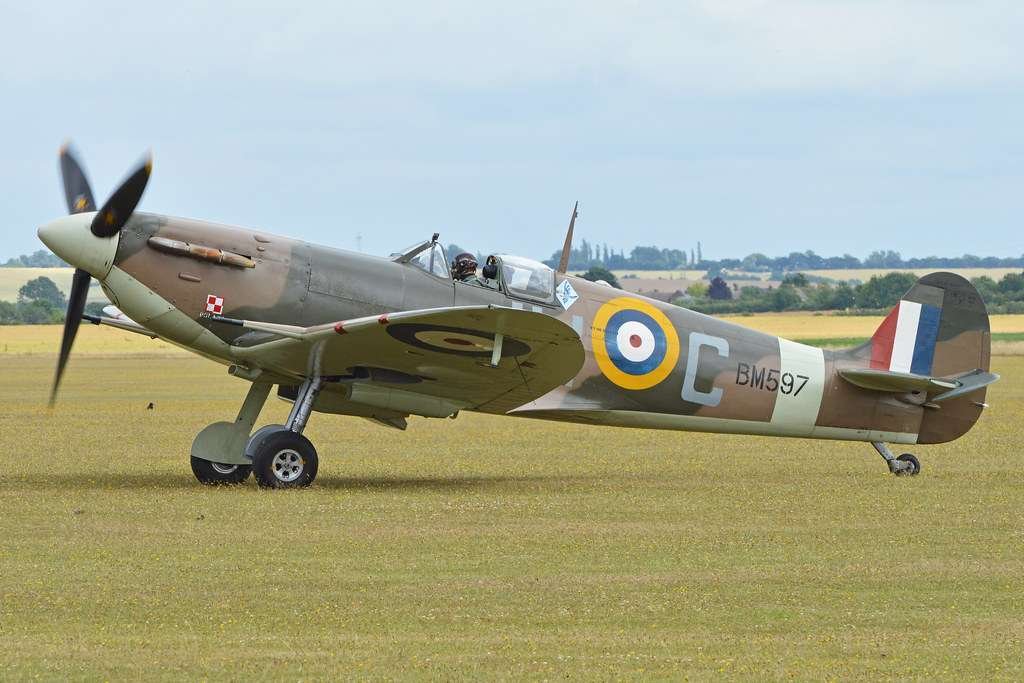 Spitfire BM597 Combat veteran, Spitfire BM597 (G-MKVB) is one of 1000 Spitfires Mk.Vb built at Castle Bromwich against contract B981687/39. Delivered to No.37 Maintenance Unit at Burtonwood on 26 February 1942, she was assigned to 315 (Polish) Sqn on 7 May 1942 and on to 317 (Polish)Sqn on 5 September 1942, both at Woodvale.
The Rolls-Royce Spitfire, PS853, is an unarmed, high-altitude reconnaissance aircraft, one of a batch of 79 Mk XIXs built at Supermarine, Southampton. The Mk XIX was powered by the 2,050 hp Griffon 65 or 66 and represents the pinnacle of the Spitfire's development in terms of speed and altitude capability with a top speed of […]
How nice it would be to have the RAF Red Arrows but unfortunately, they are well out of our budget at £15,000 even if available. It was within 2 hours we had booked the Red arrows duo. A pair of 3rd scale Hawks.